Are you tired of all the facials, creams, and potions that fail to deliver glowy and radiant skin? Do you have skin concerns that you can't address at home? Microneedling might just be the solution for you!
Microneedling can address the following skin concerns:
Large pores

Fine lines and wrinkles

Stretch marks 

Sagging or loose skin

Acne scars

Dullness and uneven skin color

Rough texture
What is microneedling?
At Livio, your microneedling treatment begins with the application of a topical numbing cream to ensure your treatment is totally painless. After, we use a tool called the SkinPen that contains many tiny, ultra-fine needles to minimally puncture your skin and create controlled micro-wounds. These wounds kickstart your body's natural healing process, promoting the production of collagen and elastin. and uniformly re-heal your skin.
You are left with skin that is softer, brighter, plumper, and more evenly textured and toned!
After just a single microneedling treatment, your skin will re-heal and improve. However, depending on your skin needs, multiple microneedling treatments might be needed to build up healthier and softer skin.
Most people need between three and six treatments to fully treat every skin issue. But with Livio, you can always bundle and save. Right now you can get 3 treatments for $649 or 6 treatments for $1249.
Our recommended post-treatment routine: 
The results of microneedling last up to two years, but your results can be improved—and prolonged—if you continue to use medical-grade skin care products after your treatment.
But which products are the best, and when should you use them?
First 24 hours post-treatment:
Your skin is still sensitive and in the beginnings of the healing process, so you should only use water, Cerave cream, and mineral sunscreen on your face to protect from any harmful UV rays. We recommend the skinbetter® sunbetter® TONE SMART SPF 68 Sunscreen Compact.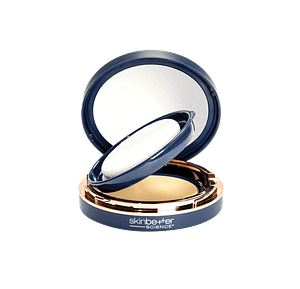 Days 1-5
The healing process has begun, so now it's time to encourage the repair of your skin's natural protective barriers. We suggest using the skinbetter® Trio Rebalancing Moisture Treatment™ to do so. After this, protect your skin further and stimulate its collagen production with the skinbetter® Alto Defense Serum™.
Day 5+:
First, we recommend that you use the TNS® Advanced+ Serum. The growth factors in this particular product improve your skin and compliment your microneedling treatment by supporting the production of collagen and elastin fibers. Then, apply the skinbetter® AlphaRet® Overnight Cream, a gentle retinol and AHA cream that improves your skin with minimal irritation. It promotes skin rejuvenation by speeding up your cell turnover rate.