What is lip enhancement?
Look no further than Livio Med Spa! Whether you want a skosh of enhancement, a medium enhancement, or a supreme makeover, we can make it happen.
Lip fillers can help decrease the appearance of lip lines, increase volume, and add symmetry.
We carry a wide variety of fillers to suit your desired look and longevity. We use two brands of lip filler —the Juvederm line of filler, produced by Allergan (the makers of Botox), and the Restylane line, produced by Galderma (the makers of Dysport.) Both Juvederm and Restylane are fantastic lip fillers, with just a few minor differences in the two products. Certain fillers provide large amounts of volume or structural change to your lips, while others gently plump and provide symmetry to the existing shape.
What to expect?
Clients usually report very little discomfort during their treatment. We offer a topically-applied numbing agent or if you have low pain tolerance, a fully-numbed experience with a dental block.
All of our lip fillers are made from Hyaluronic Acid (HA), a naturally occurring substance, and filler rarely causes a reaction in clients. After your treatment you might experience swelling, redness, or bruising, so allow yourself a little bit of downtime if you're getting this treatment prior to a big event. 
How long will my results last?
Results can last from 6 months to a year. 
Next steps?
Are you curious about lip fillers? Come talk to us! Livio offers completely free consultations where we can go over all aspects of the procedure, filler options, and how we can achieve your lip enhancement goals!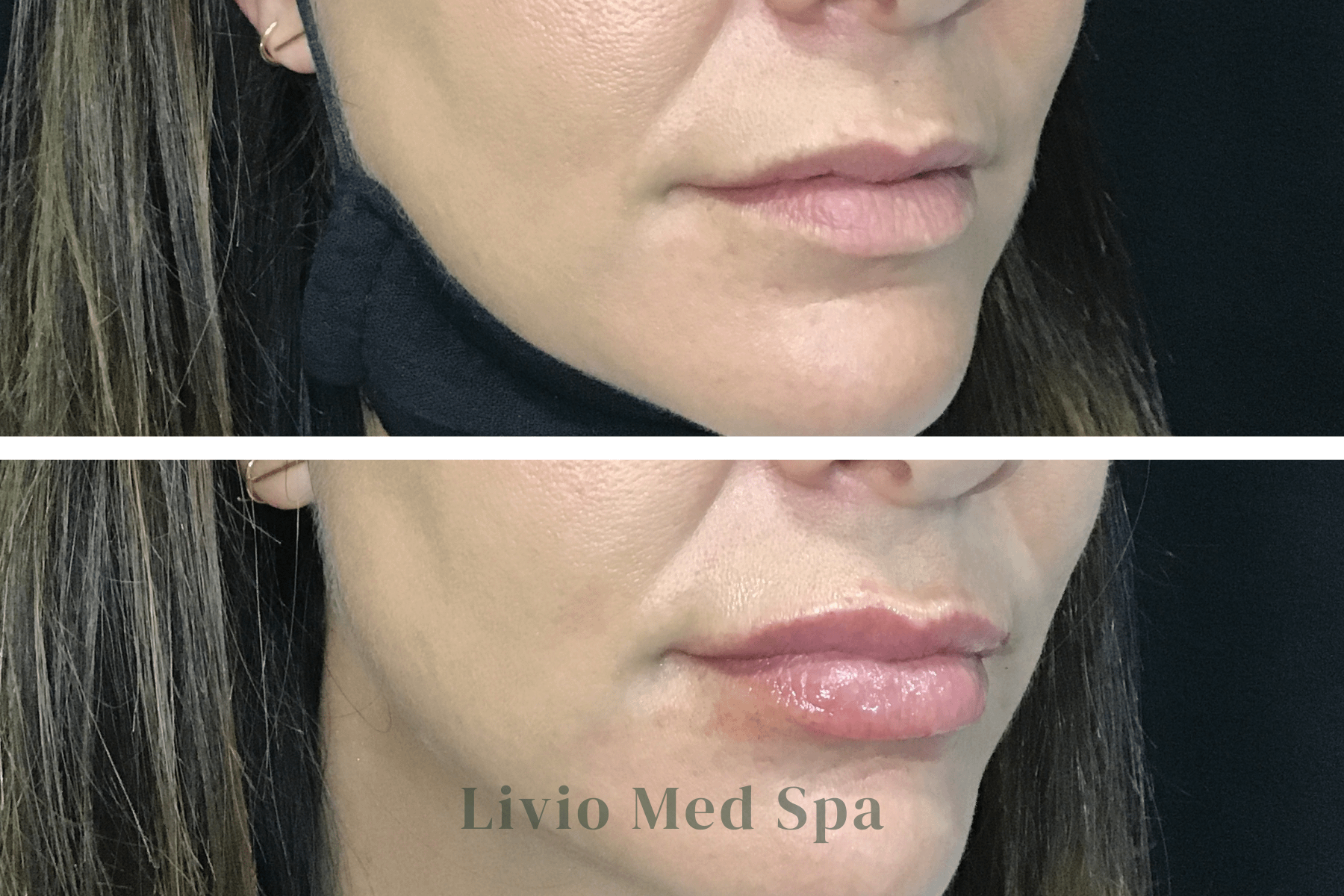 Before and after 1/2 syringe of lip filler.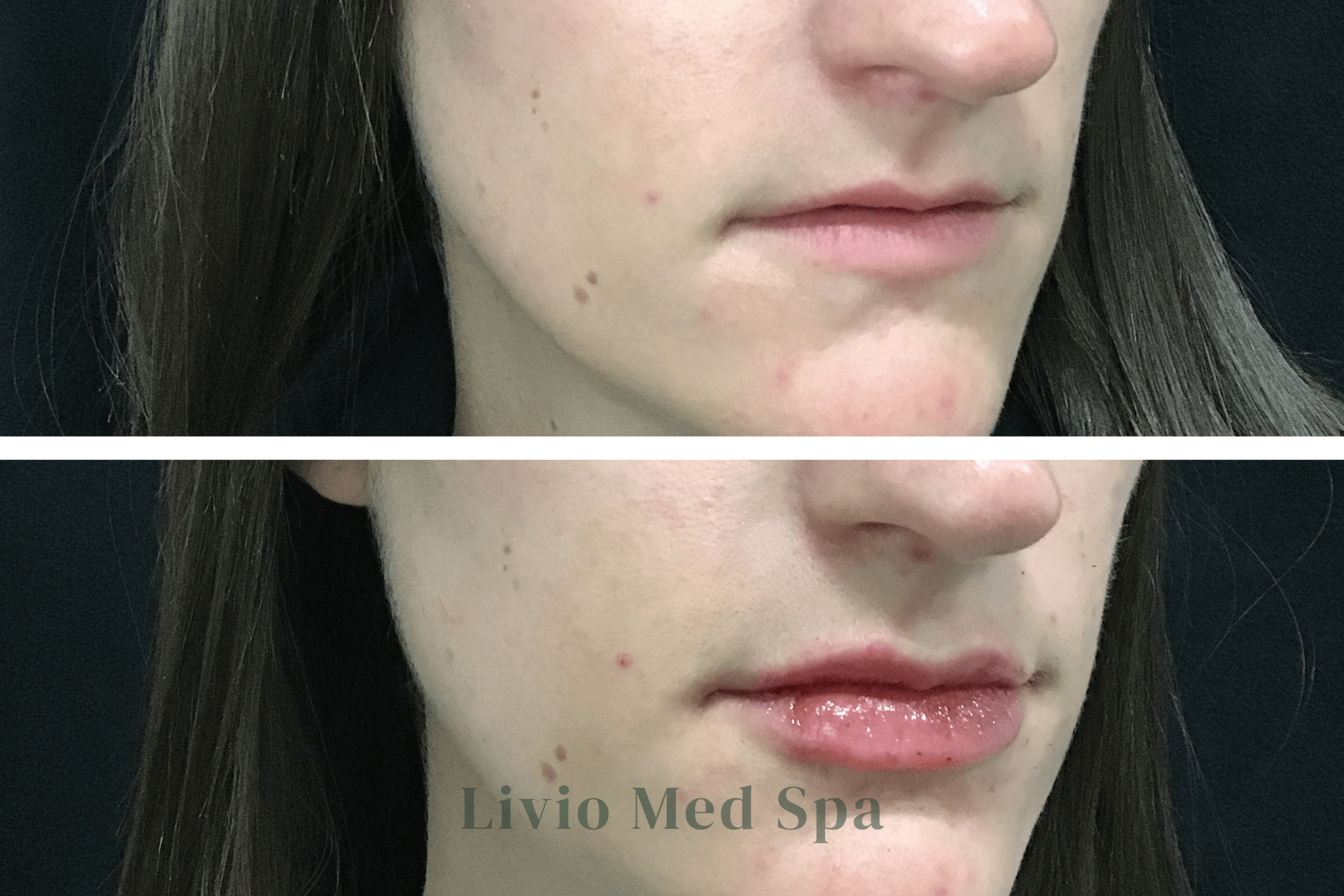 Before and after first lip filler treatment.